About Us
Our Founder, N.L. Carson, established N.L. Carson Construction Company Inc. in 1973 after being in the construction business for more than 14 years prior. Since then, we have received numerous awards and recognition as a top general contracting firm. As our business flourished, the scope and area of our operation also widened. Tennessee and Alabama are now also among the areas we have completed projects in. 
Being in the construction business can be very tough and challenging. That's why our claim to success lies with our employees' safety as one of our top priorities. Therefore, we make sure the work environment is safe and appropriate for our crew, letting them do a great job that is on time and within budget. Furthermore, our company hires the best possible crew and staff for the job, making our employees among the most technically trained and efficient staff in the state of Mississippi.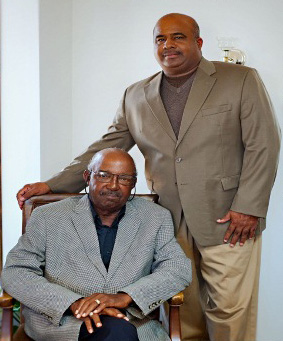 Lee Carson - President
Dorothy Carson - Vice President 
Dyrell Carson - General Manager 
Sherrelle Carson - Accounts Payable 
Gwen Morgan - HR and Payroll 
Tony Sanders - Office Engineer 
Sherrelle Carson - Insurance Coordinator 
Tyrell Carson- Shop Manager
Even with many qualifications, we offer competitive prices whenever we're going through the rigorous bidding process of acquiring the projects we do. 
Our impressive list of awards and honors include:
Co-National 8(A) Contractor of the Year Award (Presented By President Ronald Reagan)
Outstanding Achievement in Private and Promoting Minority Business in the Tenn.-Tom Corridor
Small Business Administrator Business Person of the Year in the United States Award
Come See Us Today
Visit N.L. Carson Construction Company Inc. located at 2221 Waggoner Rd. Carthage, MS 39051. You can also call us at (601) 267-3023 for any questions about the projects we do.  Our friendly staff will entertain all calls and inquiries.